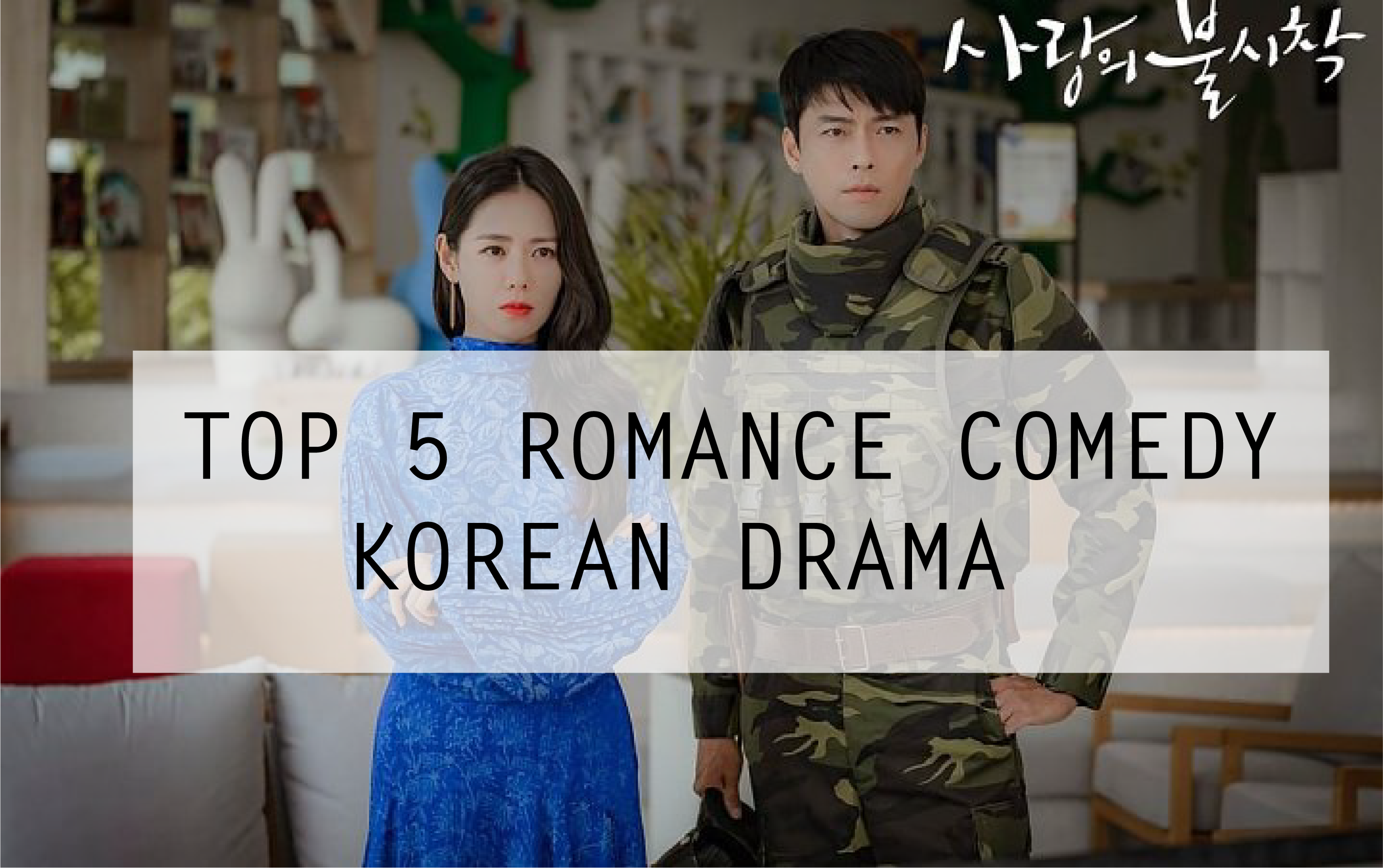 TOP 5 ROMANCE COMEDY KOREA DRAMA TO WATCH
1. Crash Landing On You (Ongoing)
Summary
The absolute top secret love story of a chaebol heiress who made an emergency landing in North Korea because of a paragliding accident and a North Korean special officer who falls in love with her and who is hiding and protecting her.
Cast
Hyun Bin as Ri Jeong Hyeok
Son Ye Ji as Yoo Se Ri
Kim Hyun Jung as Goo Seung Jun
So Ji Hye as Seo Dan
2. My Love From The Star (Completed)
Summary
Do Min-joon (Kim Soo-hyun) is an alien that landed on Earth in the year 1609, during the Joseon Dynasty. … Slowly, he finds himself entangled in Song-yi's crazy and unpredictable situations, and finds out that she resembles the young girl he fell in love with 400 years ago in the Joseon era.
Cast
Jun Ji Hyun as Cheo Song Yi
Kim Soo Hyun as Do Min Joon
Park Hae Jin as Lee Hee Kyung
Yoo In Na as Yoo Se Mi
3. Oh My Venus (Completed)
Im Young-Ho (So Ji-Sub) is a personal trainer for Hollywood stars. Even though he comes from a wealthy family background, he suffered a devastating injury during his childhood days. Now, he overcomes his problems with patience and stubbornness.
Kang Joo-Eun (Shin Min-A) is 33-years-old lawyer. She has struggled to support her family. Now, Kang Joo-Eun is overweight and not so attractive.
Cast
So Ji Sub as Im Young Ho
Shin Mia-A as Kang Joo Eun
Jung Gyu Woon as Im Woo Sik
Yoo In Young as Oh Soo Jin
4. It's Okay, It's Love (Completed)
Jang Jae-Yeol is a mystery writer and radio DJ. He suffers from a obsession. Ji Hae-Soo is going through her first year fellowship in psychiatry at a University Hospital. She chose psychiatry because she doesn't want to perform surgeries. After she meets Jang Jae-Yeol, her life goes through big changes.
Cast
Jo In Sung as Jang Jae Yeol
Gong Hyo Jin as Ji Hae Soo
Sung Dong-II as Jo Dong Min
Lee Kwang Soo as Park Soo Gwang
5. While You Were Sleeping (Completed)
Summary
Hong-Joo (Bae Suzy) lives with her mother and helps her run a pork restaurant. Hong-Joo is haunted by seeing the future deaths of others in her dreams. What's worse is that she does not know when the deaths will happen, but she tries to stop her dreams from becoming reality. One night, Hong-Joo dreams about the death of her own mother.
Meanwhile, Jae-Chan (Lee Jong-Suk) is a rookie prosecutor. He meets Yoo-Beom (Lee Sang-Yeob) at the prosecutors' office. Yoo-Beom was Jae-Chan's private tutor when Jae-Chan was a student, but an incident caused Jae-Chan to dislike him. Yoo-Beom was a prosecutor, but he now works as a lawyer. He takes on any case that brings him money.
Jae-Chan and his younger brother move to new house and they become neighbors with Hong-Joo. One night, Jae-Chan dreams that Yoo-Beom drives Hong-Joo's car and this leads to a chain of events including the death of Hong-Joo's mother and then Hong-Joo. When Jae-Chan senses that his dream is about to become real, he takes extreme action to stop it. Yoo-Beom becomes furious at Jae-Chan, but Hong-Joo hugs him and thanks him. Jae-Chan and Hong-Joo later work together to solve other cases.
Cast
Lee Jong Suk as Jung Jae Chan
Bae Suzy as Nam Hong Joo
Lee Sang Yeob as Lee Yoo Beom
Kong Sung Hee as Shin Hee Min
Credit : ALL Summary Retrieved from AsianWiki